<!== Packaging Machinery ==> <!== Packaging Machinery ==>
AST 60 VERTICAL INTERMITTENT CARTONER-

Horizontal and vertical cartoners are primarily designed for packing various individual or multiple products into cartons of various sizes and shapes.

Flexible, cost effective solutions, outstanding quality and
reliability are common for for the complete range
of various machines.
The AST 60 is a automatic vertical cartoning machine.
Final result: - Cardboard box completely closed with tucked flaps.
Machine specifications:
Version:- Left hand ( the product flows from right to left seen from the front of the machine).
Frame:- Heavy duty stainless steel welded frame. Machine designed for 3 shifts operation.
Motion:- Intermittent motion with all movements mechanical driven not with pneumatic actuators.
Bucket infeed conveyor:- Indexing motion from an enclosed intermittent cam unit.
Carton magazine unit:- Blank extraction by suction cups.
Product loading:- Manual.
Carton conveyor:- Heavy-duty conveyor with four chains.
Carton size adjustability:- Set-up hand-wheel controls with readout.
Carton flap closing:- All flaps are closed by fingers cam driven.
Side belt:- Flap compression after gluing by two belts and used also to horizontal discharge.
Transmissions:- Driving made with timing belts HTD type. Overload clutch for safety operation. Hand-wheel drive for manual setting.
Lubrication:- Machine without lubrication necessity of daily lubrication.
Adjustments:- All adjustments set with hand wheels and mechanical digital readout. Quick release handles.
Electrical control:- CE electrical components with electro-mechanical components with the following controls:

Guards interlock switches
Overload clutch
No carton no load
No product, no load
Jam detector at product feed
Carton magazine - low level

Vacuum:- Pneumatic ejectors.
Guards:- Guards all around machine.
Drive:- Internal line shaft drives.
OPTIONAL EQUIPEMENT
Leaflet feeder.
Extended carton magazine.
Faulty display.
Production counter.
Pressure carton coder.
Other electrical voltage and colors
Spare parts kit.
Automatic feeding arm. It picks up the products from a conveyor and inserts inside the package.
This cartoner is offering wide capability of carton sizes and can handle variety of products.
TECHNICAL DATA

AST60/14

AST60/16

Mechanical speed:-

60 cartons/min

60 cartons/min

Filling Stations:-

14

16

Power supply:-

400 VAC/50 Hz

400 VAC/50 Hz

Power consumption - machine only:-

1 KW

1.5 KW

Power consumption with
hot-melt installed:-

6 KW

7 KW

Air consumption:-

4 Nl/cycle

4 Nl/cycle

Product change over time:-

15 minutes

20 minutes

Weight:-

700 Kg

800 Kg
Complete turnkeys packaging solutions are available on request.
Please contact us on info@jzw.com.au to discuss your application.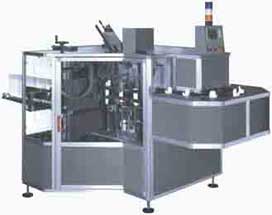 AST 60 automatic vertical cartoning machine.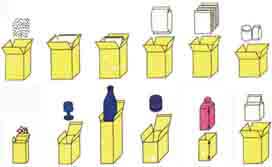 AST 60 automatic vertical cartoning machine.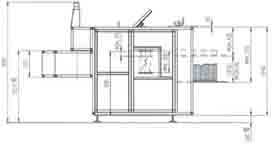 AST 60 automatic vertical cartoning machine.

AST 60 automatic vertical cartoning machine.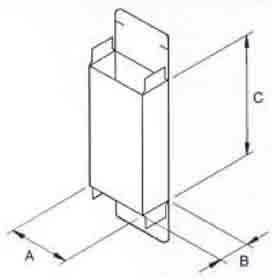 AST 60 automatic vertical cartoning machine.
Carton dimensions

Min. - Max.

AST60/14

A

15 - 150 mm

B

15 - 120 mm

C

55 - 320 mm

AST60/16

A

15 - 200 mm

B

15 - 120 mm

C

70 - 320 mm